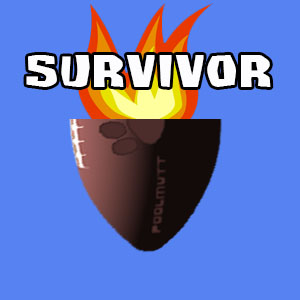 Survivor
This Football League is also known as Last Man Standing or King of the Hill in some neck of the woods. You and your friends will pick one Professional Football game every week. You may only pick a team once and once you lose, you're out. League is configurable to allow a second chance, so if a player loses a game and the commish gives that player a second chance, the entry is still valid. Lose again, and they're out. Last man standing, sole survivor wins.
Sorry, deadline has passed for this type.
&nbsp
League Cost: Free. (this is why the site has ads)
Season Starts: Week 1 of Pro Football
Season Ends: Final week of Regular Pro Season unless there are still multiple entries alive in which case it will continue into playoffs.
Game Winner: Last player left in the game.
Choose one Pro game every week, cannot pick the same team twice. No Lines, pick straight up winner.
Leauge Commissioner Tools to boot/lock entries, adjust other league member's pick if needed, view all entry's emails and names and more...
League Home Page with space for Commissioner to write articles and wrap-ups if they so choose.
Automatically send invites from the site when you create a league or just email on your own with a simple URL to pass on or use the league's name and league password.
Players can pick and modify pick up until kickoff of the game.
Picks cannot be changed once game kicks off and games are viewable for others in the league to see after kickoff.
League Message Board.